American Inventor 1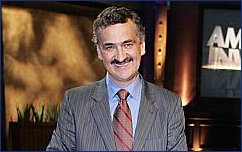 Janusz Liberkowski, a 52-year-old mechanical engineer who created the Anecia Survival Capsule spherical safety seat, was crowned the winner of ABC's
American Inventor
during last night's live broadcast of the reality show's first season finale.
Full Story


ABC has announced that American Inventor, a new reality series created by Simon Cowell and the producers of American Idol, will premiere Thursday, March 16 at 8PM ET/PT with a special two-hour premiere.

A Minneapolis production company filed suit in Los Angeles Wednesday claiming "American Idol" judge Simon Cowell stole its idea for a TV show.

"American Idol" judge Simon Cowell is executive producer of a new reality show for ABC called "Million Dollar Idea."